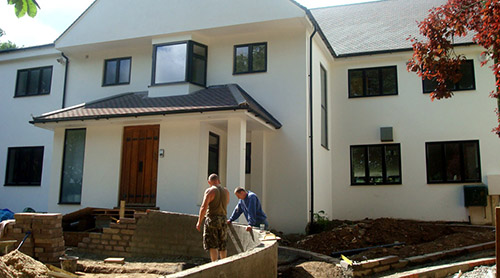 Why Loft Conversion ?
The answer is simple, loft conversion is the easiest way to maximise your living space for you and your family to enjoy
by having extra play room, living room, master bedroom with en suit bathroom, an office, or to entertain your friends
in your new sitting room, game room or gym, with so many available options just choose what is that you need.
On the other side loft conversion increase a value of your property significantly so do not hesitate, give us a call on 078 9482 3524
or 079 2052 0409 to find out more.
Making London loft conversions or UK loft conversions we are providing professional help, perfectly organised team and all we do is coordinated to
minimise disruption to your daily routine, whilst giving you the highest quality space to enjoy and what is also very important these days – raising the value of your property.
Loft Conversion costs may vary depending on the building company of Your choice so make sure to contact Geca Construction LTD – loft conversion experts in London to
get the best price and value for money
Loft conversion
Geca Construction LTD has been well known in the market for years building up great relationships with our customers as well as architects,
suppliers and contactors what paid off in top quality work, proffesional service at very good prices making any conversion
project as easy as possible. Our expert team of interior designers, architects and staff will advise you on how to combine
latest technologies with best use of existing buildings to save you money and time making it best experience ever.
For Your peace of mind We offer full cooperation with Your local Council when it comes to loft conversion planning permission, inspections, etc. No job is too samll or too big , whether you need to split a house into flats or conjoin few flats feel free to contact Us.